contact us
address:
No. 549, 26th Main,
14th cross, JP Nagar phase 1
Bangalore, India - 560 076
e-mail: feedback AT milaap DOT org
phone: +91 8880340333
Milaap enables you to lend to India's working poor so they can get access to education, clean water, safe lighting and more.
A small loan goes a long way. And comes back to you.

One in two persons in India don't have access to safe drinking water, that makes 550 million
The PRICE OF WATER for the poorest households is nearly 15% of the annual household income. This is because access to water is close to impossible and the water mafia or loan sharks exploit people by charging 100% interest rates, if not more, on the loans.
Every week 42,000 deaths occur from preventable diseases like diarrhea and dysentery, caused by unsafe drinking water. 90% of those are children under the age of five.
Milaap works with on-ground partners to provide small loans to individuals and communities in locations where access to water is difficult or expensive. This helps them set up piped water connections for households and solve problems of purification and distribution of safe water from both surface and groundwater sources

Saves time and money, while ensuring safety of the womenfolk, who no longer have to walk miles to collect water. Instead they can get water from a common source in their locality.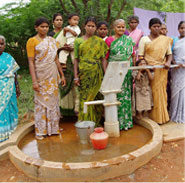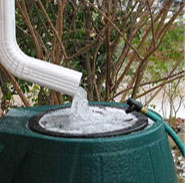 A more dependable and ecological source of water supply. It also ensures a source of water during shortages.

An in-house water connection means the household has access to a dedicated pipeline for themselves. No more waiting uncertainly in long queues to get their share of water.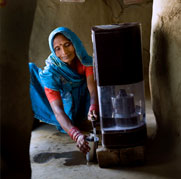 Children have a reduced risk of debilitating water-borne diseases. Improved health means cen they perform better at school, help at home, or just play.
Clean water can reduce water-related deaths by 21%. Even in regions prone to natural disasters, water infrastructure has proven to be a smart investment, often controlling disease rates among survivors.
Money is saved from reduced medical expenses and elimination of high-interest loans from loan sharks. This helps uplift communities.
Clean water projects means healthier lives. This results in more time, freedom and the incentive to change communities.